The Gaithersburg-Germantown Chamber of Commerce (GGCC) Board of Directors has selected Paula Ross as its new President & CEO. Ms. Ross has extensive experience leading Montgomery County nonprofits and working hard to highlight and support Upcounty businesses.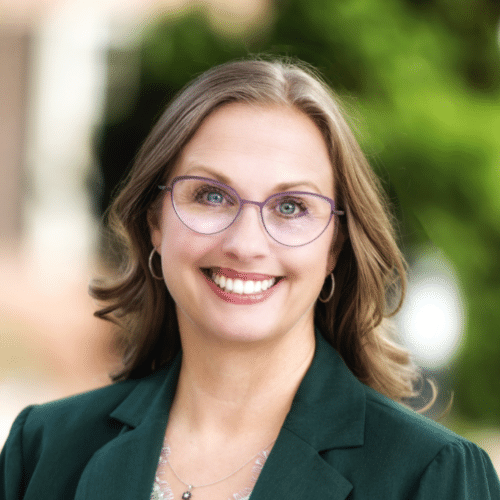 "The Board of Directors is delighted that Paula is leading the Chamber. She has the perfect combination of nonprofit leadership and knowledge of the local business community. We are confident she will serve the Chamber and our members very well," says AJ Nwoga, Chair-Elect of the GGCC Board of Directors and a member of the search committee.
"I'm thrilled to join the Chamber team. The Upcounty is an economic engine of small and large businesses and is growing rapidly. I am excited to help GGCC play a central role in supporting those businesses and making the Upcounty an attractive and positive place to live, work, and do business. Marilyn has been an incredible leader and I have big footsteps to follow," says Ross.
Ms. Ross was the Executive Director of Metropolitan Ballet Theatre (MBT) from 2012-2021, where she led the organization through two major expansions, two strategic plans, the organization's first capital campaign, and the tripling of the organization's budget. For the past year, she was the Interim Managing Director and Interim CFO at Imagination Stage, as well as a consultant to Glen Echo Park Partnership for Arts and Culture and DC Theatre Arts.
Prior to joining MBT, Ms. Ross built a communications consulting practice, serving the diverse strategic communications needs of her clients, which ranged from small nonprofits to Fortune 50 companies. Her family also has run a Montgomery County based entertainment business since 2004.
Ms. Ross is a 2014 graduate of Leadership Montgomery. She is an avid volunteer, including as a former PTA President at her children's elementary school. In 2019, Ms. Ross also ended a three-year term on the GGCC Board of Directors, including chairing the nonprofit sector group and also ended a one-year term as Chair of the Montgomery County Arts Advocates. She also served on the steering committee for the County Executive's Ball for the Arts & Humanities for several years, encouraging private investment in the arts throughout the region. She is a 2014 recipient of a County Executive's Award for Excellence in the Arts & Humanities. From 2009-2017, she was the lead organizer of the annual Kentlands Day Festival, highlighting hundreds of Upcounty businesses and raising funds for Upcounty organizations.
Paula holds a Masters Degree in Management from Harvard University, with graduate certificates in Nonprofit Management and Strategic Management. She is a graduate of Allegheny College, where she was a pre-commencement speaker to first-generation graduates. Paula holds the Certified Fundraising Executive (CFRE) credential and a professional certificate from the University of South Florida's Muma College of Business in Diversity, Equity, and Inclusion in the Workplace. Paula lives in Germantown with her husband and two teenage children.
Marilyn Balcombe is leaving the Chamber in November after 17 years of exemplary service to our business community as President & CEO of the GGCC. Her work will be celebrated at the Annual GGCC Celebration Dinner & Awards Ceremony on December 8th. For tickets and sponsorship information, please visit www.ggchamber.org.
The GGCC is active in providing business-to-business networking opportunities throughout the year: a collective voice in local, regional, and state legislative affairs, professional development opportunities, and other services that enhance the business environment.
The GGCC is located at 910 Clopper Road, Suite 205N, Gaithersburg, MD. To learn more about the GGCC visit us at www.ggchamber.org. Find us! Facebook: https://bit.ly/2NmNSpC | Twitter: @GGCCNEWS | Instagram: gburggermantownchamber.