Enhance the Value of Your Membership!
Our Member-to-Member Discount Program (M2M)  increases the value of your membership by giving you the opportunity to buy goods and services from other members at a discount. This is a benefit you can pass along to all of your employees.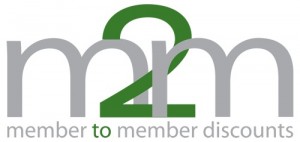 Company
Member-To-Member Discount
270net Technologies
10%
A Cat Clinic
$25 new; existing call for details
AAA Mid Atlantic
Call for Details
Affluent Financial Services, LLC
10%
Apex Home Loans, Inc.
Call for Details
Asia Nine
10%
Authxperts, LLC
10%
Auxilium Technology
10%
Balanced Books Accounting Services
Complimentary Consultation
Bargain Movers
Call for Details
Bass Accounting and Tax Services-CPA, LLC
10%
Beltway Merchant Services
Call for Details
Black Cat Design
10%
BlackRock Center for the Arts
10%
Bretton Woods Recreation Center
10%
Browning Construction Co., Inc.
10%
Bruster's Real Ice Cream
10%
Burstein & Associates, LLC
15%
CapStar Commercial Realty
Call for Details
Caribbean Caterers
5%
Carrabba's Italian Grill
10%
Cochran Automotive Service Center
10% Off Labor
Comfort Inn Gaithersburg at Shady Grove
15%
Contemporaries, Inc.
Call for Details
Courtyard by Marriott Rockville
10%
Crown Trophy
10%
Cybersecurity Professionals LLC
15%
D & M Consulting
Call for Details
David Engel, TowerHill Realty
20%
Davis & Associates, P.A.
Call for Details
DeLeon & Stang, CPAs & Advisors
10%
DNC Architects, Inc.
Call for Details
Doubletree by Hilton Washington DC North/Gaithersburg
20%
DrinkMore Water
10%
ENNIS Legacy Partners
10%
ENS Media
Free Introductory Offer
Fairfield Inn & Suites by Marriott
10%
Father and Son Companies, LLC
$25 new; existing call for details
For Eyes
30%
Fyzical Therapy and Balance Center of Germantown
Complimentary Consultation
Germantown Copy Center
Call for Details
Germantown Medical Supply
20% Off In-Store Purchases
Gorman's Garments & Gear
10%
Grape Escape
10%
H & H Lock and Security
10%
Halo Branded Solutions
Call for Details
Hampton Inn & Suites – Washington, DC North – G'burg
10%
Hand and Stone Gaithersburg
10%
HealthBeat Online
Free Introductory Offer
Hillmuth Certified Automotive, Inc.
5%
Holiday Inn Express & Suites
Call for Details
ICE Firearms & Defensive Training
10%
iFLY Indoor Skydiving
10%
J Hilburn Men's Custom Clothing
$100 off 1st made to measure suit
Jay S. Horowitz, P.C., Attorney at Law, M.B.A.
10%
Jim Cardaci, FitzGerald Financial Group
Call for Details
JK Moving Services
Call for Details
Lakeforest Sport & Health Club
25% off monthly dues
Launch Workplaces
10%
Maid Brigade
10%
Merry Maids
5%
MindSpout, LLC
10%
Montgomery Magazine
$25 off 1/4 pg ad or larger
Montgomery Village Foundation, Inc.
10%
Morton's Towing & Recovery, Inc.
10%
Moyer & Sons Moving and Storage, Inc.
Call for Details
Nauticon Office Solutions
Call for Details
Not Your Average Joe's
10% off takeout orders
Nothing Bundt Cakes
Call for Details
Paychex, Inc.
20%
PhotoLoaf® – Live. Love. Play. Loaf.
25%
Potomac Financial Group
Call for Details
PrimeSoft
Call for Details
ProActive Community Strategies, LLC
10%
PVI Office Furniture
50% Off Office Source Furniture
Quincy CFO, LLC
Call for Details
Quinter Design
10%
RE/MAX Realty Services
20%
Roper & Roper, CPAs
10%
Security Public Storage
25% off Move in Special for 3 months
Senor Tequila's
10%
Shannon & Luchs Insurance Agency Inc.
Call for Details
Sherman Wealth Management
Complimentary Consultation
SmartFluent, LLC
Call for Details
Snyder Cohn, PC
Call for Details
Soldierfit
Call for Details
Strive Business Solutions, LLC
10%
Systek Systems Inc
$100 off 1st made to measure suit
The Arc Montgomery County
Call for Details
The Challenge Coach at Global Life Coaching LLC
Complimentary Consultation
The Empowered Voice
10%
The Fehlig Group
Call for Details
Company
Member-To-Member Discount
The McKeon Law Firm
Call for Details
The Melting Pot
Call for Details
The Nonprofit Village Center, Inc.
Call for Details
Thibadeau Mortuary Service, P.A.
$100
Today's HR
Call for Details
Tusculum Farm
20%
Union Jack's Rio
10%
Vantage Point Solutions Group
10%
Village Green Consulting
Complimentary Consultation
Web Mobile Image LLC
10%
Wellman General Contracting and Home Improvements, LLC
Call for Details
Winkler Automotive Service Center
15%
GGCC M2M LIST AS OF 20190901
For the most current discounts, please refer to our on-line member directory.
To add your business to the directory or for more information contact us at info@ggchamber.org or (301) 840-1400 ext. 14.