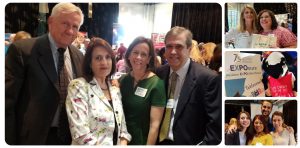 EXPO CONNECT is a business expo where businesses & individuals from the community can view the full spectrum of Chamber member businesses. This event offers the business community an opportunity to network with local professionals, engage with exhibitors, and discover resources for business growth.
It will showcase over 40 community businesses and allow for large-scale networking as well an opportunity for new products and services to be introduced in the Upcounty. In addition to a great community event, this is a great opportunity to support our local Germantown economy and focusing on shopping local.
Attendees enjoy free networking, entertainment, dozens of exhibitors, a variety of businesses, food, and more.