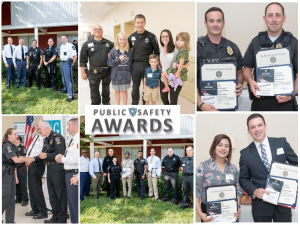 The Gaithersburg-Germantown Chamber honor's local heroes from public safety personnel of the Upcounty for their courageous, life-saving actions at the annual Public Safety Awards Breakfast. Held annually in July, this time-honored tradition affords us the opportunity to recognize the heroic deeds of our local law enforcement and fire-rescue workers.
The 2023 Public Safety Awards Breakfast will be held on July 14, 2023 at the Montgomery County Agricultural Fairgrounds. Click HERE to register for tickets or a sponsorship!
Sponsorship opportunities are as follows:
.
Many thanks also to our venue and catering sponsors: Montgomery County Agricultural Fairgrounds and Silver Diner!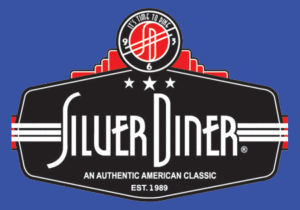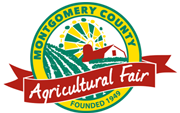 Investment
Seats
Marketing Benefits
Other Recognition
2023 Sponsors
Gold Title Sponsor – SOLD

$1600

Breakfast & Table for 8 with preferred placement

Top billing, including logo and link where possible, on all marketing including website, press releases, email blasts, social media, event program, table sign

Sponsor speaking time (2-4 minutes) at the event, special thank you message to first responders in the program from your company w picture, recognition from podium, part of receiving line for awardees

Shining Silver Sponsor

$1200

Breakfast seats for 16 divided – 8 seats for your company and 8 seats for awardees, preferred placement

Logo and name recognition on website, press releases, email blasts, social media, event program, table sign

1/3 page ad in program, recognition from podium

2023 Sponsors listed here

Bronze Table Sponsor

$600

Breakfast seats for 8 – 4 seats for your company and 4 seats for awardees.

Logo and name recognition on website, press releases, email blasts, social media, event program, table sign

1/3 page ad in program

2023 Sponsors listed here:

Community Partner Table Sponsor

$400

Breakfast seats for 8 – 4 seats for your company and 4 seats for awardees.

Name recognition in event program, table sign.

2023 Sponsors listed here:

Rodgers Consulting Inc

Asbury Methodist Village

City of Gaithersburg

Gaithersburg CPAs

ServPro – Gaithersburg/Germantown

Montgomery College

Adventist HealthCare Shady Grove

Public Safety Awardee Sponsor

$45

1 seat sponsored for a police or firefighter's breakfast/award.

Name listing in event program.

Perfect for those who cannot make the event, but want to support our public safety awardees and presenters!

2023 Sponsors listed here:

Spacesaver Interiors

Jerry Therrien (2)

Anita Anderson (2)

Grace & Virtue Events

Savant Wealth Management

Hughes Network Systems (6)

SkyPoint Federal Credit Union (2)

Integrency

Redfin Real Estate – Releford (2)

PCC Construction Components (2) 

Barbara Crews

Lerch, Early, & Brewer

Maryland Soccer Foundation

Individual Tickets

$45 (Early), $55, $65

Breakfast, 1 seat

Gift Sponsor

6 or more $25 gift cards

0

Name recognition in event program, or marketing benefits above with gifts at Shining Silver, Bronze, or Community Partner sponsor values

2023 Sponsors listed here

Channer Consulting (3)

Puente Pro Translations (3)    

Supporting Strategies (6)    

Ross Executive Group (6)

Rohner Health (2)

Integrency (8) 

Paul Smith – RLAH The Abrams Group (4)

Gaithersburg CPAs (6)

Silver Diner RIO (39)