Germantown, MD (October 1, 2019) – Enjoy your Oktoberfest shenanigans in Germantown, Maryland on Saturday, October 5, 2019.
The Oktoberfest Germantown Parade and Festivities is going to be Germantown's largest event of the year. The festival committee is committed to making this the best event for the Germantown & surrounding communities.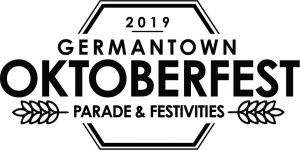 "It's great to see the Oktoberfest coming back to Germantown", said Marilyn Balcombe, president / CEO of the Gaithersburg-Germantown Chamber of Commerce. "We are thrilled to be part of bringing the community together'.
The festival will begin – at 10:00 a.m.- with a parade of over thirty-five units that will travel down Century Boulevard ending at Aircraft Drive. The parade is being emceed by Fox 5 news anchor Wisdom Martin. Montgomery County Councilmember Craig Rice is the Grand Marshall of the parade.
Immediately following the parade at 11:00 a.m., will be Oktoberfest festivities. Many participating local Germantown businesses will have specials & discounts as well, so this is the day to Shop, Eat, & Drink Local. Festivities conclude at 3:00 p.m.
Festivities include:
BLACKROCK CENTER FOR THE ARTS
12901 Town Commons Drive
Vendors!
Beer Garden
Live Bands
Open House with indoor activities
Photo Booth
Giveaways
Face painting
THE GREENE TURTLE
19961 Century Boulevard
Beer and Food Specials
German DJ
Giveaways
GERMANTOWN VOLUNTEER FIRE DPARTMENT
20001 Crystal Rock Drive
Tour of Fire Station
Check out Fire Trucks
Meet the Fire Fighters
Rescue Demos
Kids Activities
Shadowland Laser Adventures Trailer
MONTGOMERY COUNTY POLCE DEPARTMENT GERMANTOWN
20000 Aircraft Drive
GERMANTOWN LIBRARY
19840 Century Boulevard
SALVATION ARMY
20021 Aircraft Drive
Open House
Bounce House/Inflatable
Food and Drinks
Kids Activities
Disaster Unit Truck (Free Coffee and Water)
COMMUNITY FLEA MARKET
MARC Rail commuter lot
Germantown Rd and Bowman Mill Dr.
8:00a-1:00p
Sponsored by Germantown Historical Society and Scout Troup 1325
There will be plenty of parking throughout the Germantown Town Center. There will be free parking & shuttles from the Montgomery College Germantown Campus (20200 Observation Drive) & Holiday Inn Express (20260 Goldenrod Lane) parking lots to Century Boulevard from 9:00 a.m. until 2:00 p.m.
The Oktoberfest committee would like to extend thanks to the residents, businesses, organizations, & schools who have made this event possible. Sponsors include: Rosewood Dental, Georgetown Hill Early School, Maryland State Highway Administration, Weichert, Realtors – Germantown, Strive Martial Arts Family Fitness Center, Positive Attitude Aviation, & Wegmans.
Partners include: Germantown Alliance, Peace of Hearts 501c3, Gaithersburg-Germantown Chamber of Commerce, Blackrock Center of the Arts, Upcounty Regional Services Center, Montgomery College Germantown Campus, Holiday Inn Express & Suites, Montgomery County Police Department – 5th District, Germantown Volunteer Fire Department, Germantown Historical Society, Montgomery County Department of Transportation, Maryland State Highway Administration, & The MoCo Show.
"I am amazed at the support we have had from Residents, Businesses, Organizations and our Local Government to bring Oktoberfest back to Germantown. It feels really good to see this amazing community come together," said Kyle Sefcik, Peace of Hearts & Germantown Oktoberfest founder.
Raise your glass to autumn, let the good times roll with your community at the #GermantownOktoberfest. #OGP
The GGCC is located at 910 Clopper Road, Suite 205N, Gaithersburg, MD. To learn more about the GGCC visit us at www.ggchamber.org. Find us! Facebook: https://bit.ly/2NmNSpC | Twitter: @GGCCNEWS | Instagram: gburggermantownchamber