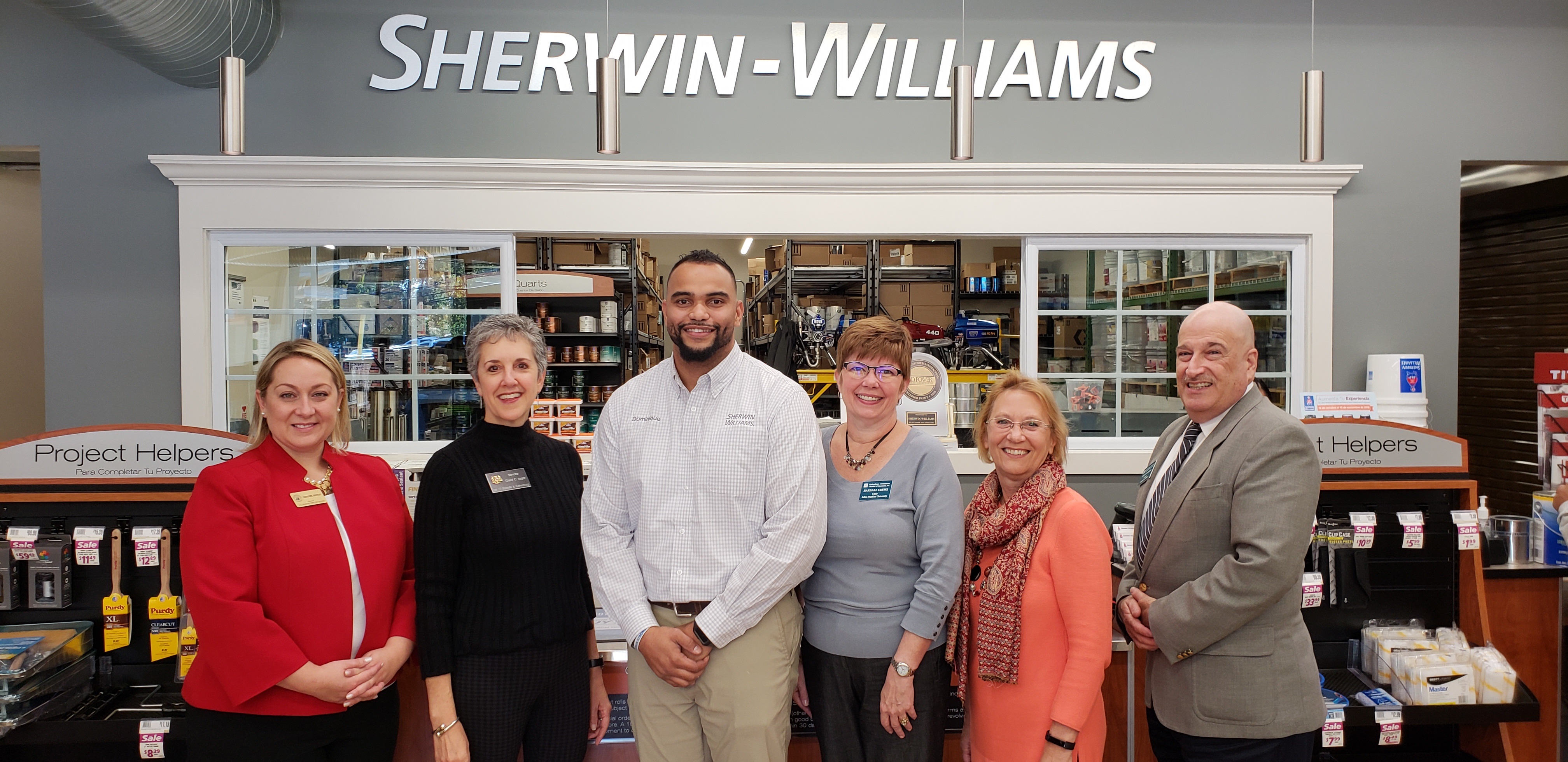 Gaithersburg, MD (October 25, 2018) – There are over 150 paint colors to choose from at the new Sherwin Williams store.
Sherwin-Williams Company is an American Fortune 500 company in the general building materials industry. The company primarily engages in the manufacture, distribution, and sale of paints, coatings and related products to professional, industrial, commercial, and retail customers primarily in North and South America and Europe.
There are 76 stores in the Washington Metro area. The Gaithersburg-Germantown Chamber of Commerce (GGCC) supported & conducted a ribbon cutting ceremony for the latest store located at 15930 Shady Grove Road in Gaithersburg, Maryland.
Learn more about them at: www.sherwin.com.
The GGCC is active in providing business-to-business networking opportunities throughout the year: a collective voice in local, regional, and state legislative affairs, professional development opportunities and other services that enhance the business environment.
The GGCC is located at 910 Clopper Road, Suite 205N, Gaithersburg, MD. To learn more about the GGCC visit us at www.ggchamber.org.
Find us on Facebook at: http://www.facebook.com/pages/Gaithersburg-Germantown-Chamber-of-Commerce/64339954570. Or on Twitter at: @GGCCNEWS.