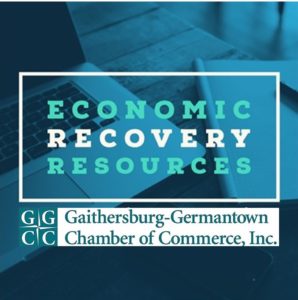 As our community begins to look towards a post-covid economy, we want to make sure the North I-270 Corridor rebounds in a safe and strong manner. There are a number of resources that might help you open your business when the time comes.
Planning to Reopen
Reopening Montgomery – Features resources, best practices and answers to reopening questions.
MD Strong: Roadmap to Recovery – Governor Hogan has created a strategic plan for reopening our economy.
SBDC Tool Kit – This is another tool kit to help prepare employers for opening their doors. Although this is an example from Virginia, it has some great resources.
CDC Communities, Schools, Workplaces, and Events – Information for where you live, work, learn, and play.
Checklist for Reopening the Workplace After COVID-19
County's Reopening Requirements
Workplace Health and Safety
There are a number of resources to help business owners create safe workplaces for employees, customers and clients, and the general public.
Best Practices & Baselines for Reopening Maryland
Maryland Back to Business Guidelines
CDC Guidelines for Office Buildings
How-To Guide for Reopening your Workplace from Cushman & Wakefield
PPE Resources
There are a number of resources for purchasing PPE for you and your employees. If you are a Chamber Member and sell PPE, please let us know and we can add to this list.
Maryland Manufacturing Network Supplier Portal
Montgomery County Small Business Portal
PPP Forgiveness Calculator – This is a fairly straightforward calculator, for more complex scenarios, you may need to contact your accountant.
HR Issues For Returning Employees
View Planning for the New Normal
Conflict Resolution Center of Montgomery County – Free mediation services are available for conflict between employers and employees, as well as conflicts between coworkers.