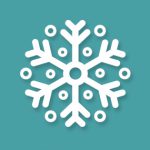 GGCC follows the same policy as the Montgomery County Public Schools.
The policy is as follow:
When the County Schools are closed or there is a two-hour delay, all GGCC morning events and committee meetings are cancelled.
Any afternoon events or committee meetings will be decided upon by 9:30 am.
All evening events or committee meetings, will be decided upon by Noon.
Please note there are times that an event may be held or cancelled due to the sponsoring company's policies and/or the discretion of the GGCC.
We will keep everyone apprised via our website and social media outlets if possible and as soon as we can. Thank you.