GGCC Rowles Named to CVC-MC 2014 Board
Gaithersburg /Germantown, MD (November 5, 2013) – The Gaithersburg-Germantown Chamber of Commerce (GGCC) is pleased to announce that Laura Rowles has been elected VP of Communications of the Corporate Volunteer Council of Montgomery County (CVC-MC).
The CVC-MC educates businesses on how to create successful volunteer/charitable programs that positively impact the businesses, their employees, and the local community.
Rowles is the Director of Events & Marketing for the GGCC. 2014 will mark her sixth year on the CVC-MC Board. Her specialties include managing special events, social media, marketing, writing, customer service, project planning, public relations, advertising & sales. Rowles graduated from the Richard Stockton College of New Jersey with a Bachelor of Arts in Journalism and Mass Media.
Visit the Corporate Volunteer Council website for more information at: http://www.cvc-mc.org/.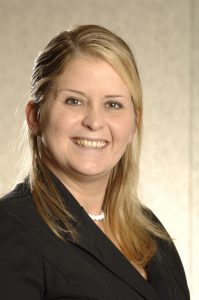 Laura Rowles
GGCC Director of Events & Marketing / CVC-MC Board Member

The GGCC is active in providing business-to-business networking opportunities throughout the year: a collective voice in local, regional, and state legislative affairs, professional development opportunities and other services that enhance the business environment.
The GGCC is located at 910 Clopper Road, Suite 205N, Gaithersburg, MD. To learn more about the GGCC visit us at www.ggchamber.org.
Find us on Facebook at: http://www.facebook.com/pages/Gaithersburg-Germantown-Chamber-of-Commerce/64339954570. Or on Twitter at: @GGCCNEWS.