Gazette's Burkinshaw Named to GGCC Board
Gaithersburg, MD – Thursday, February 7 – The Gaithersburg-Germantown Chamber of Commerce has named Neil Burkinshaw a director.
Burkinshaw is the Gazette's Director of Advertising for Montgomery County. In January, Burkinshaw of Germantown was named advertising director for Montgomery County, succeeding Trina LaPier. Previously, Burkinshaw was advertising director and publisher with Greater Washington Publishing an affiliate of Washington Post. He also was a manager with Gannett.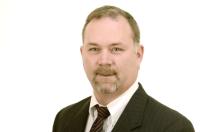 The GGCC is active in providing business-to-business networking opportunities throughout the year: a collective voice in local, regional, and state legislative affairs, professional development opportunities and other services that enhance the business environment.
The GGCC is located at 910 Clopper Road, Suite 205N, Gaithersburg, MD. To learn more about the GGCC visit us at www.ggchamber.org.
Find us on Facebook at: http://www.facebook.com/pages/Gaithersburg-Germantown-Chamber-of-Commerce/64339954570. Or on Twitter at: @GGCCNEWS.