Election 2018!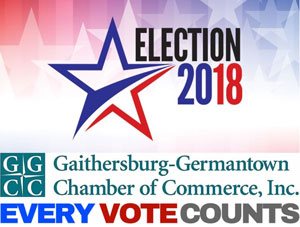 2018 Election Dates and Times
General Early Voting Dates
Thursday, October 25, 2018
10:00 a.m. – 8:00 p.m.
TO
Thursday, November 1, 2018
10:00 a.m. – 8:00 p.m.
General Election Day
Tuesday November 6th, 2018
7:00 a.m. – 8:00 p.m.
VOTE
Every citizen of the U. S. over the age of 18 is eligible to register and vote. You must register before Election Day in order to vote. Visit the Montgomery County Board of Elections website to register or catch up on what's new or find your polling place.
BUSINESS
We have partnered with the Montgomery County Chamber of Commerce as a great resource for businesses looking for information on Election 2018 coverage, candidates and more.